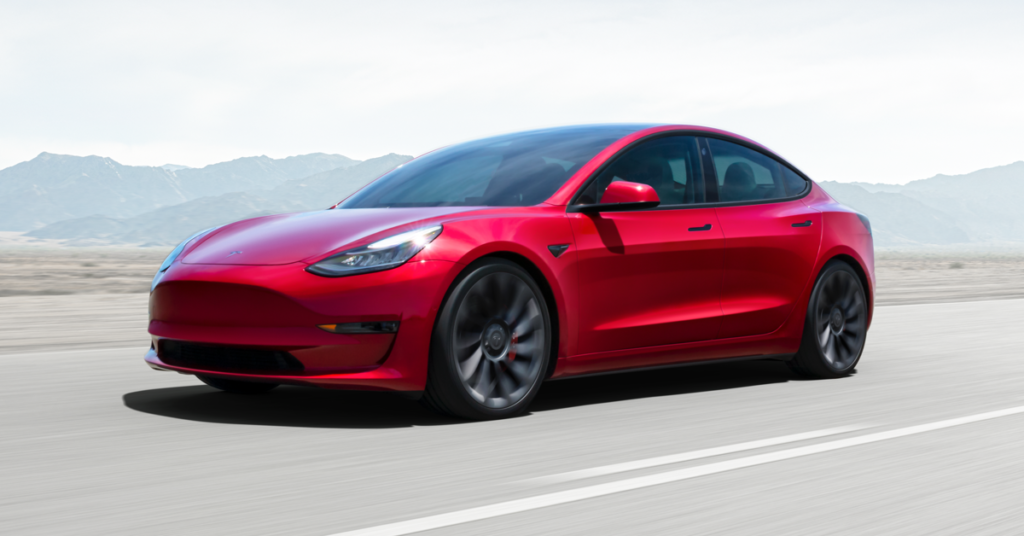 A few years ago, the head of the Tesla company, Ilon Mask, promised to create a budget electric car with the price of only $35,000. What is the new Tesla Model all about?
The concept Tesla Model 3 was introduced in April 2017. In early July 2018, a serial model was introduced at the company plant in Fremont. Interestingly, the car is almost the same as its prototype.
Review 2018 New Tesla Model 3:
Tesla model 3 review
The main thing that distinguishes the next product of Ilona Mask is the original interior with no usual dashboard elements. All information is displayed on a 15-inch touch screen in the center of a dash panel. Speedometer readings and other operational data are displayed in the upper left corner of the screen. Multimedia management, navigation, microclimate, and other functions are available on a touch screen. There are 2 joysticks implanted in a steering wheel for ease of multimedia use.
Under a display, there are a compartment for wireless charging of two phones and a compartment for small items with two cup holders. Another interesting solution is the lack of usual deflectors of a ventilation system because air ducts are hidden deep in a wide slot for the entire dashboard length.

Specifications and interior
Additional interior lighting is provided by a 2-section panoramic glass roof. The total volume of rear and front trunks is 425 liters. Besides, the back of a rear sofa can be partially or completely folded to transport long items.
Initially, Model 3 will be equipped with a rear drive. In 2018, its 4-wheel drive package is expected. The car is driven by an electric motor with a power of 235 hp. The traction battery with a capacity of 60 kWh is located under the floor. The basic sedan package is capable of driving on a single charge of 354 km. It takes only 5.6 seconds to accelerate up to 0..60 mph (97 km/h), and the maximum speed is 209 km/h.
The basic Tesla Model 3 version has 8 airbag curtains and a complex of electronic systems (8 cameras and 12 ultrasonic sensors are used for their operation).
Tesla Model 3 is a mid-size sedan comparable in its size to Mercedes-Benz C-Class. Its length is 4694 mm, width — 1849 mm, and height — 1443 mm. The size of the wheelbase (2875 mm) is 35 mm larger than the one of C-Class. To reduce the weight, aluminum is widely used in addition to steel. Its design is a small copy of the flagship Model S.
Price and conclusion
The basic Tesla Model 3 version costs $35,000 in addition to $1200 for its delivery. However, in the US, different states have governmental subsidies that will reduce the price.
The initial package includes: LED lights, 18-inch alloy wheels, black body color, fabric upholstery, dual-zone climate control, Wi-Fi LTE, rear-view camera, and other options.
In addition to the basic package ($9000), an optional Long Range package is offered. It includes: a battery with increased capacity (85 kWh), a different control unit, and a more productive battery charger. With this arsenal, Model 3 will be able to drive up to 500 km. Acceleration up to 100km/h will decrease to 5.1 seconds and the maximum speed will increase to 225 km/h. Accordingly, the charging performance (home networks) will be 59 km/h (274 km per 30 minutes for terminals).
Full charging (home networks) takes only a big longer than 7 hours (or 1 hour for 48 km). With the help of the Supercharger terminal, the battery can be filled in less than 1 hour (30 minutes per 209 km).
In addition, the Premium Upgrades package is available for $5,000 and it includes: leather interior, electric front seats and steering column, advanced audio system, and a number of other options. With extra $5,000, you will get a semi-automatic control system. It can independently operate the car on highways and crossroads and park it at a final destination. A bit later, you will be able to upgrade this system to full autopilot after paying $3000. The metallic color costs $1000 and the price of 19-inch wheels is $1500.
By the end of the year, Tesla plans to reach a production volume of 20,000 Model 3 units per month and to double this number in next year. We remind that the company has already received almost half a million orders.