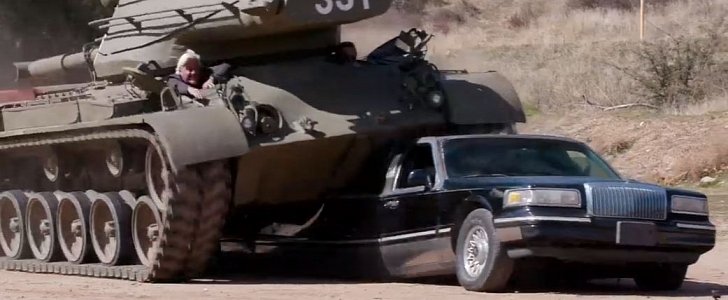 Arnold Schwarzenegger has ruined Lincoln TownCar limo by running it over with his own tank M47 Patton II.
Actor and former California Governor Arnold Schwarzenegger crushed Lincoln TownCar limo with his personal tank M47 Patton II weighing 50 tons. The video of it was posted on YouTube channel of CNBC.
The video was filmed for Make It program. Presenter Jay Leno has also participated in it. Schwarzenegger has enough experience to drive the tank. During his service in the army, he used to drive a similar version of M47 Patton II.
According to the actor, the tanks were produced in the United States in '50s. M47 Patton II was used during the Korean war (1950-1953) and was actively exported to different countries including Austria.